Resilient Decentralized Computing: Enabling Trust and Simplicity in Smart Edge Services
Objective
This research project will provide the foundations for Resilient Decentralized Computing: a new approach to rapidly build continuous, trusted and scalable applications with built-in resilience and privacy. While state-of-the-art cloud technologies require low-latency reliable networks at their core, the project proposes a decentralized computing abstraction inspired by biological structures, called "PODS", which enables resilience and privacy even in decentralized networks of heterogeneous, often faulty devices that are geo-distributed and only partially online. PODS will be supported by a new programming system which will guarantee data consistency and privacy at compile time, even before software is executed.
Background
The prominent interest in big data technologies and cloud computing has led to significant advancements in how we can reliably store, process and provision data in controlled environments. These include managed data centers, that isolate human users from handling failure outbreaks and data consistency errors. In the context of smart cities and edge services, however, the majority of computing occurs at the "outskirts" of cloud data centers, namely the edge​.​ Currently, the same level of maturity and isolation is yet to be reached in general-purpose software components that operate continuously outside managed cloud environments, yet encapsulate critical logic and actuation to real-world events. Creators and users of cloud and edge services today constantly face unintuitive complexities relating to data consistency, resilience to failures, scalability and privacy while working with non-declarative and low-level programming interfaces.
Crossdisciplinary collaboration
The researchers in the team represent the School of Electrical Engineering & Computer Science, KTH and the Division of Computer systems, RISE.
Watch the recorded presentation at Digitalize in Stockholm 2022 event:
Contacts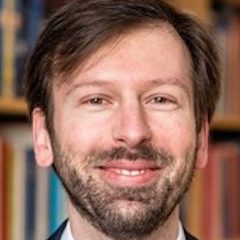 Philipp Haller
Associate Professor, School of Electrical Engineering & Computer Science at KTH, Co-PI of project Resilient Decentralized Computing: Enabling Trust and Simplicity in Smart Edge Services, Co-PI of project PORTALS: Teleporting smart edge services to a serverless future, Digital Futures Faculty
+46 8 790 81 20
phaller@kth.se
Paris Carbone
Assistant Professor at the division of Software and Computer Systems at EECS school at KTH, Working group Cooperate, Co-PI of project Resilient Decentralised Computing: Enabling Trust and Simplicity in Smart Edge Services, Co-PI of project PORTALS: Teleporting smart edge services to a serverless future, Digital Futures Faculty
parisc@kth.se