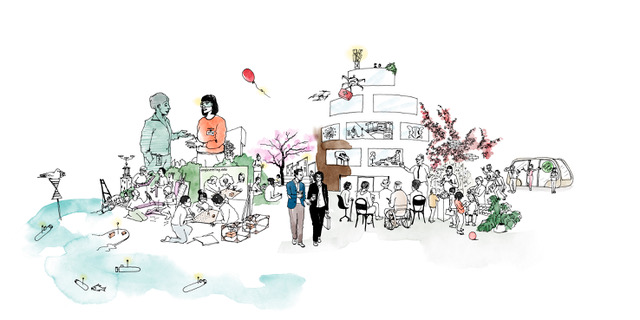 Digital Futures Fellows
Digital Futures fellowship programs aim to support leading researchers. 
The regular fellowship program is targeted to regular faculty members at KTH or at Stockholm University to equip the most promising researchers of central importance for the strategic research area with a highly competitive startup or consolidation package.
The first call for proposals was directed exclusively toward faculty members who were previously recruited with an SRA ICT-TNG startup package and the following Digital Futures Fellows were awarded: Jonas Beskow, Roberto Guanciale, Henrik Boström, Kristina Höök, Saikat Chatterjee, Tobias Oechtering, Carlo Fischione, Alexandre Proutiere, Sarunas Girdzijauskas, Petter Ögren and James Gross.
Digital Futures also awards fellowships where the purpose is strategic faculty recruitment. This award can be received by candidates who are not (yet) regular faculty members at KTH or Stockholm University. Emil Björnson, who is a regular faculty member at LiU and a guest professor at KTH, is the first recipient of the Digital Futures Fellowship for strategic strategy recruitment.
Click on the headlines below (or navigate the menu to the left) to learn more.
Wireless connectivity is a key enabler for the digital transformation of society, and we start to take its availability for granted. Although the wireless data speeds have grown tremendously, we still experience unreliable wireless coverage; for example, video streaming might work flawlessly until it suddenly stalls when you walk around a corner...