Investigating Sidewalks' Mobility and Improving it with Robots (ISMIR)
Objective
Based on empirical data from sidewalk robots' trips, we will shed light on sidewalk mobility and improve real-world robot delivery operations. Through statistical analysis and Machine Learning (ML), we will assess the efficiency of robots' paths and its relation to pedestrian infrastructure, interactions with different transport users (such as walkers, cyclists, e-scooters, and motorized vehicles), and other variables (e.g., weather).
A crucial task of the project will focus on integrating prediction models with routing algorithms to discover more effective routing solutions. Another task will involve identifying Walkability KPIs" to describe sidewalk mobility conditions based on the data collected.
Background
Sidewalk robots appear to be a promising solution for City Logistics. Hubs, retail locations, and even retrofitted vehicles might dispatch them for short-range trips and partially replace standard, less sustainable delivery methods. The ISMIR project aims at deriving a more comprehensive understanding of sidewalk robot delivery in realistic scenarios. The investigation of sidewalk navigation challenges will also provide the opportunity to explore pedestrian infrastructure and sidewalk mobility from a novel perspective.
Crossdisciplinary collaboration
The researchers in the team represent the KTH School of  Architecture and the Built Environment, Department of Urban Planning & Environment, and KTH School of Electrical Engineering and Computer Science, Department of Intelligent Systems.
Contacts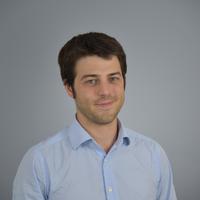 Michele Simoni
Assistant Professor at KTH ABE, PI of project Investigating Sidewalks' Mobility and Improving it with Robots (ISMIR), Digital Futures Faculty
+46 8 790 85 12
micheles@kth.se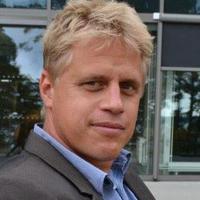 Jonas Mårtensson
Associate Professor, Division of Decision and Control Systems at KTH, Vice Chair Working group Smart Society, co-PI of project GEOMETRIC: GEO-based Multi-layer Environmental Modelling of Urban TRaffIC, Co-PI of project Investigating Sidewalks' Mobility and Improving it with Robots (ISMIR), Digital Futures Faculty
+46 70 190 97 98
jonas1@kth.se