Sarunas Girdzijauskas
Title of the project
Decentralized Machine Learning
Background and summary of fellowship:
Sarunas Girdzijauskas' research interests are on the intersection of distributed systems and machine learning fields and fall under "Cooperate" and "Learn" research themes, addressing "Smart Society" as well as "Rich and Healthy Life" societal contexts of Digital Futures Strategic Research Programme.
There are many societal problems plaguing current AI services provided by modern Big Tech behemoths,  which collect and process user data in a centralized manner. Such data collection and processing inevitably leads to a wide spectrum of issues from data privacy, system security to severe scalability and power consumption issues. Sarunas Girdzijauskas' research focuses on solutions enabling the transition from classical centralized machine learning to Federated and Decentralized Machine Learning technologies. A particular focus is on developing decentralized architectures for graph analytics and graph machine learning which would enable a wide range of current AI services (e.g., product recommendation systems, social network news feeds etc.) to be provided without the need of centrally collecting data.
Contacts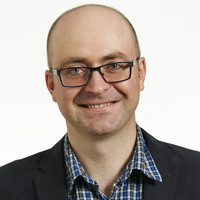 Sarunas Girdzijauskas
Associate Professor, Software and Computer System (SCS) division at EECS at KTH, Digital Futures fellow, Digital Futures Faculty
+46 8 790 41 75
sarunasg@kth.se