Intelligence through reasoning
September 2021 – August 2023
Objective
This project aims to improve a Non-Axiomatic Reasoning System design and combine it with state-of-the-art Deep Learning models for perception. This allows the system to be applied in real-world environments, intending to enhance the autonomy of robots where human intervention is to be kept at a minimum. Application-wise, the system is expected to autonomously perform inspection and maintenance operations of city infrastructure such as power plants. This will ultimately lead to new digitisation technology, which can help solve environmental and societal problems.
Background
The human's ability to reason has evolved to adapt to difficult situations and changes in the environment faster than current AI models allow. Animals that reason effectively outsmart other species and gain key survival advantages. Non-Axiomatic Reasoning can explain most of these cognitive abilities and provides a roadmap for cognitive enhancements based on psychological and neuroscientific insights. Also, Learning can be explained as inductive reasoning using Non-Axiomatic Logic, an aspect most reasoning systems lack while being a key aspect of intelligence.
About the Digital Futures Postdoc Fellow
Patrick Hammer is a postdoc researcher at Stockholm University, Department of Psychology, working with Robert Johansson and Pawel Herman. Before joining Stockholm University, he got his PhD in Computer Science (AI track) at Temple University, Pennsylvania, United States, where he was a full-time research assistant of Pei Wang. His research interests include Artificial Intelligence, Reasoning Systems, Autonomous Robots, Machine Learning, Deep Learning and Cognitive Science.
Main supervisor
Robert Johansson, Associate Professor at Stockholm University
Co-supervisor
Pawel Herman, Associate Professor, Computer Science, Division of Computational Science and Technology at KTH

Watch the recorded presentation at Digitalize in Stockholm 2022 event:
Contacts
Patrick Hammer
Digital Futures Postdoctoral Fellow, Postdoc project: Intelligence through reasoning
patrick.hammer@psychology.su.se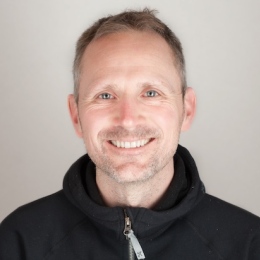 Robert Johansson
Associate Professor at Stockholm University, Co-PI of project Artificial Actors: Directable digital humans based on psychological models of relational reasoning, Supervisor for Postdoc project Intelligence through reasoning, Digital Futures Faculty
08-16 36 85
robert.johansson@psychology.su.se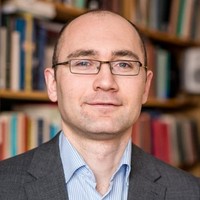 Pawel Herman
Associate Professor, Computer Science, Division of Computational Science and Technology at KTH EECS, Co-PI of research project Humanizing the Sustainable Smart City (HiSS), Co-Supervisor for Postdoc project Intelligence through reasoning, Digital Futures Faculty
+46 8 790 65 13
paherman@kth.se