Decentralized Learning: Second-order, Online and Robust Algorithms with Convergence Guarantees
Objective
My research plan focuses on the second-order, online, and robust algorithms for decentralized machine learning, aiming to propose efficient algorithms with convergence guarantees and study the applications. For example, distributed training with multi-core processors enables faster and more efficient training of machine learning models; wireless sensor networks serve for smart buildings and automatic driving in decentralized manners; hospitals cooperatively study disease prevention and treatment while protecting patients' privacy.

Background
Big data over geographically distributed devices is the new oil of the digital future. However, due to privacy preservation and communication efficiency issues, we will be unable to mine it within data centres. Instead, we resort to learning over networks. My research plan is to develop second-order, online, and robust decentralized algorithms with convergence guarantees. This plan perfectly fits the themes of Digital Futures: trust, cooperate and learn.  

About the Digital Futures Postdoc Fellow
Jiaojiao Zhang received a B.E. degree in automation from the School of Automation, Harbin Engineering University, Harbin, China, in 2015 and a master's degree in control theory and control engineering from the University of Science and Technology of China, Hefei, China, in 2018. She received her PhD in operations research from the Department of Systems Engineering and Engineering Management, The Chinese University of Hong Kong (CUHK), Hong Kong, in 2022. She received the Hong Kong PhD Fellowship Scheme (HKPFS) in August 2018. Her current research interests include distributed optimization and algorithm design.
Main supervisor
Mikael Johansson, Professor, Division of Decision and Control Systems at KTH EECS
Co-supervisor
Joakim Jaldén, Professor, Division of Information Science and Engineering at KTH
Contacts
Jiaojiao Zhang
Digital Futures Postdoctoral Fellow, Postdoc project: Decentralized Learning: Second-order, Online and Robust Algorithms with Convergence Guarantees
jiaoz@kth.se
Mikael Johansson
Professor, Division of Decision and Control Systems at KTH EECS, Supervisor for postdoc project Distributed Optimization and Federated Learning in Emerging Smart Networks, Digital Futures Faculty
+46 8 790 74 36
mikaelj@kth.se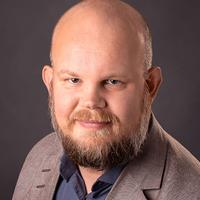 Joakim Jaldén
Professor, Division of Information Science and Engineering at KTH, Digital Futures Faculty
+46 8 790 77 88
jalden@kth.se