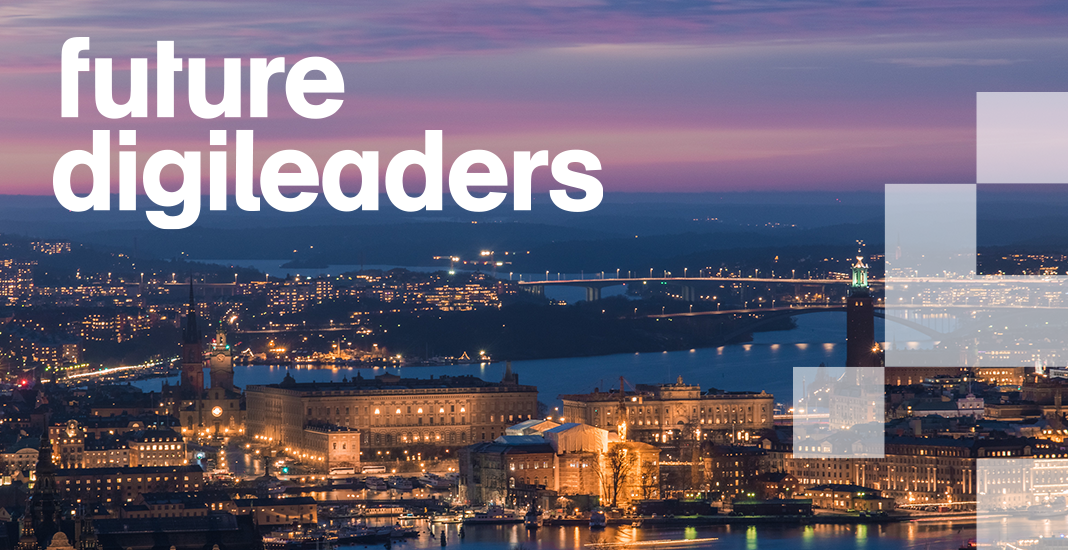 Future Digileaders
Future Digileaders is a yearly event for selected early career researchers interested in the broad area of digitalization who identify as women or are non-binary. The event consists of a career workshop with talks, panels, and sincere discussions. We cover professional development and provide opportunities to meet inspiring role models and to network with each other.
Future Digileaders '21
19 October 2021, 13:00 – 18:00 (1 pm – 6 pm) CEST (UTC+2)
Stay tuned for more information by signing up for Digital Futures Newsletter.
The event is a part of Digitalize in Stockholm 2021, an annual conference and meeting place for global thought leaders and rising stars engaged in transformation through digitalization in academia, industry, government and civil society. The Digileaders also have the opportunity to take an active role in the Digitalize in Stockholm conference, promoting interactions with researchers and industry players.
After these events, we expect that the Future Digileaders will:
gain insights into the joys and struggles of becoming and being faculty and awareness of a broad range of career paths and strategies one can choose from
have shaped values and practices that should be promoted in a good research environment
establish new connections to research and industry leaders and a network of international peers
understand the potential of digitalization research in a broader societal context, a peek into different areas of digitalization research, as well as knowledge about state-of-the-art research challenges and advancements.
Further career networking opportunities
Once travel restrictions are lifted, participants of the 2021 edition will be invited to visit the Digital Futures cross-disciplinary research centre in Stockholm, Sweden. The program will include research visits to KTH Royal Institute of Technology, Stockholm University and the Research Institute of Sweden (RISE), as well as excursions to industry to further establish networking opportunities in Stockholm.
Application for Future Digileaders 2021: Information about eligibility, deadline, application and selection process is yet to come.
Chair, organizing committee: Marianela Ciolfi Felice
Contact: future-digileaders@kth.se
Links from previous years:
Article about Future Digileaders 11 Nov 2020