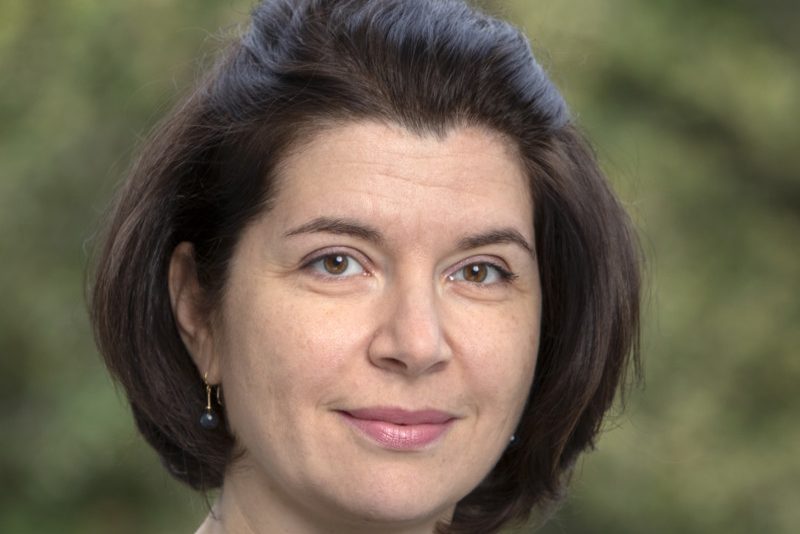 Together with the network infrastructure behind, our smartphones are essentially our doorway to society and the world!
We talked to Marina Petrova, the Vice Director of Digital Futures and Chair of the Strategic Research Committee. Marina is an Associate Professor in wireless communication with the School of Electrical Engineering and Computer Science at KTH Royal Institute of Technology.
Hi Marina, describe your role at Digital Futures?
– My main task has been to consolidate and shape the research agenda of Digital Futures, together with the Strategic Research Committee members. During the last year, we worked on defining the scope of the research themes and the societal contexts–areas in which industry and society see opportunities but also face challenges in digital transformation. I think we managed to put together an ambitious interdisciplinary research program including a broad range of disciplines, funding instruments, and people with different visions on how to make the future better.
If researchers would like to start collaborating with Digital Futures – what should they do?
– We are committed to building Digital Futures to be a creative, inclusive, and interdisciplinary research environment to solve today's societal challenges by funding the best ideas in the broad area of digital transformation. We invite researchers to participate in various project calls and team up with colleagues from different disciplines. We have launched five different types of funding instruments so far, with more to come. So, keep an eye on our webpage and the newsletter!
Your research interests include the system-level design of future intelligent wireless systems, focusing on mmWave and radar technologies, joint radio access and mobile computing and AI approaches to network design – why did you decide to focus on these topics?
– These are very exciting and interesting times for wireless communications. There is a massive increase in wireless data traffic due to a shift in how we create, share and consume information. Together with the network infrastructure behind, our smartphones are essentially our doorway to society and the world. Leveraging the unpresented computational capabilities and the advances in AI, we want to provide solutions on how to evolve the wireless networks so that billions of devices, humans and machines could communicate in an ultra-fast and efficient way.
Finally, tell us a little bit about yourself!
I am originally Macedonian and was born in Skopje. I enjoy being with my family and spending time in nature, especially walking and hiking. It helps me think, reflect and free my mind.