At the Smart City Expo World Congress in Barcelona, ​​COO Anna Kiefer presented Digital Futures in Stockholm City's stand on the theme "Collaboration that drives innovation – approaches for future challenges".
Held in Barcelona since 2011, Smart City Expo World Congress is the international leading event for cities. The mission is to empower cities and collectivize urban innovation across the globe. Through promoting social innovation and identifying collaboration opportunities, the event is dedicated to creating a better future for cities and their citizens.
The expo in numbers
20,402 

In-person attendees
1,300+ Chengdu Stage attendees
134 Countries
About Stockholm City at Smart City Expo:
The success of Stockholm is an integrated and holistic view of city planning, close ties between public institutions, private enterprises and academies in combination with stringent regulation. Stockholm's long-term goals are to be fossil-free and climate-positive by 2040. In the City of Stockholm, we refurbish old buildings, build new energy-efficient houses, try new sustainable transports, and use digital solutions to reduce environmental impact. Stockholm is where tech meets sustainability – and the city manages to grow its GDP and decrease emissions at the same time.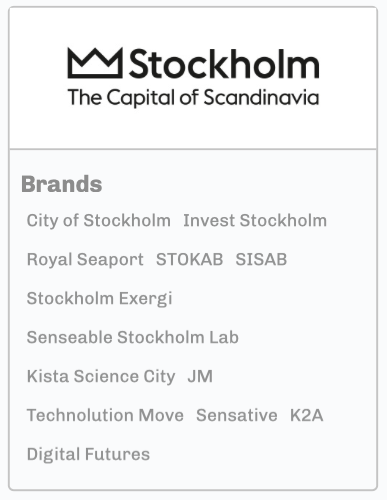 This year the City of Stockholm has also invited collaboration partners from various development projects we run or are involved in, for example, Stockholm's Senseable Lab and Digital Futures. We also collaborate with other Nordic countries and participate in several panel discussions, seminars and workshops with participants from all over Europe. Invest Stockholm is our official investment promotion agency in Stockholm. Through them, you will find the expertise you need, tailor-made and free of charge. Our experts can help you connect with the right business ecosystem in and around Stockholm.