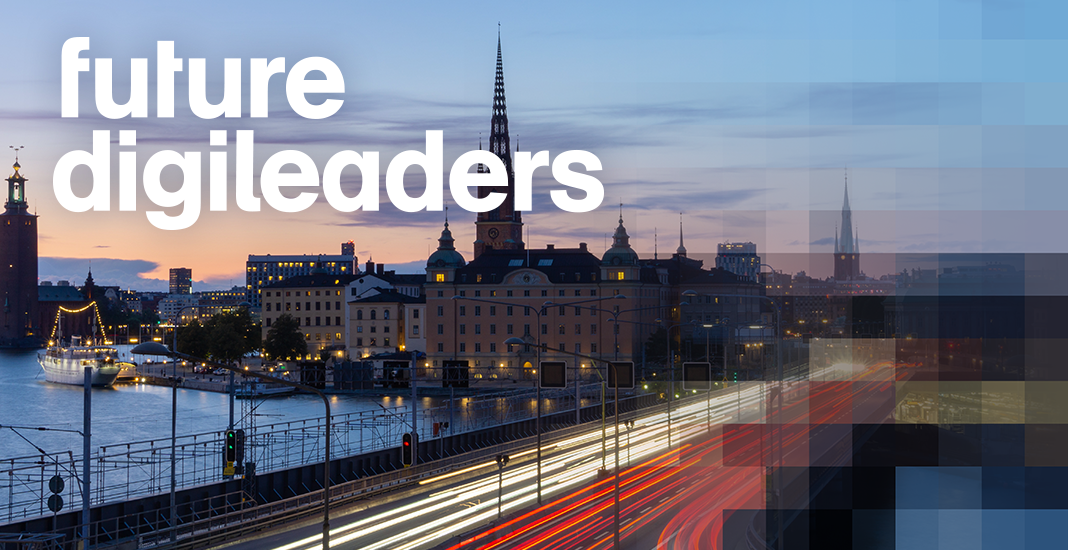 Future Digileaders 2022 – Supporting others by building strong and inspirational networks
The third edition of Futures Digileaders was held as part of Digitalize in Stockholm conference on October 18, 2022. The workshop consisted of keynote talks, panel discussions and a virtual visit to Image Studio at Ericsson, Stockholm. The event aimed to discuss diversity and inclusion among early career researchers who identify as women or non-binary and provide networking opportunities to meet Digital Futures faculty and other inspirational role models.
In her keynote talk, Maaike Kleinsmann, a Professor in the Design for Digital Transformation at the Faculty of Industrial Design Engineering at TU Delft, shared her research on the digitalization of health care from the design perspective. Participants gained an increased understanding of the potential of digitalization in a broader societal context and knowledge about current research challenges and application areas in the field of digitalization.
In the second keynote talk, professor Gesche Joost from the Berlin University of the Arts presented her personal journey of creating a successful career as a woman in tech. She discussed the question of gender and diversity in technical fields. Her inspirational talk highlighted the important notion that diversity and inclusion are not limited to gender anymore. Still, an inclusive digital society requires the recognition of other mechanisms that may influence career trajectories in academia and industry among all minorities.
– We should embrace diversity and design our own vision of technology. Transparency, ethical standards, data sovereignty and open access are needed for an inclusive and digital society. We also need to support others by building strong and inspirational networks, highlighted Gesche Joost.
The event continued with three panels focused on gaining insights into the joys and struggles of becoming faculty and being aware of career paths one can choose.
In the first panel, Emma Söderberg, Lisa Prahl Wittberg and Gunnar Wettergren discussed choosing a career path in academia and industry. Panellists shared that a successful academic career requires goal orientation and strategic thinking to reach these goals. However, a PhD degree in one area does not necessarily mean that one should be limited in working with the same questions after the PhD. Rather, a PhD degree allows a broad variety of career paths, but it is important to recognize what is important to you and have self-motivation to achieve that goal.
In the second panel, Outi Tammisola, Silvia Mastellone and Andrea Eriksson discussed the question of leadership and rethinking academic life. In team composition, diversity is a difficult goal to reach, and sometimes characteristics such as personality can also influence recruitment decisions. However, establishing a good research environment requires that individuals enjoy working together and collaborating for the common good.
– Successful research teams need to establish trust in each other, in closest manager and in higher management. This means sharing experiences and problems, listening to each other and openness for critique and feedback. It requires collaboration and support, recognition of efforts and feelings of being understood, explains Andrea Eriksson.
The last panel with Soledad le Clainche Martine, Dennice Gayme and Teresa Ceratto-Pargman focused on sustainable work-life balance. The work environment in academia often prioritizes productivity over well-being due to the competition for job and funding opportunities. Maintaining productivity and finding work-life balance in different career and life stages remains a challenge in academia.
– We work in a system where everyone is striving for perfection and we have become afraid of failure, which limits our potential. Mistakes can help us find new ways of thinking, and failures can open up new ways of looking things. Let's celebrate imperfection and learn why they are essential part of the creative process, highlights Teresa Ceratto-Pargman.
The event and discussions resulted in new connections and a shared understanding of the challenges and joys of becoming and being a 'Future Digileader'.
– Many women and minorities still feel excluded or not given the same opportunities in technical fields. Leadership and organisational culture have a huge potential to change this, concludes Assistant Professor Sanna Kuoppamäki.