Digital Futures hosted knowledge exchange visit between KTH researchers and Swedish parliamentarians
Digital Futures hub was the venue for the board of Rifo, the Swedish Society of Parliamentarians and Researchers, were given an overview of KTH's education, research and collaboration with society. The visit concluded with meetings with individual researchers in their labs and research environments.
Anna Kiefer, COO of Digital Futures presented about our interdisciplinary research centre. During the visit to the Division of Electric Power and Energy Systems, Qianwen Xu demonstrated the Intelligent Sustainable Grid (ISG) lab, used to develop new control and optimisation methods to address control, stability and cyber security challenges.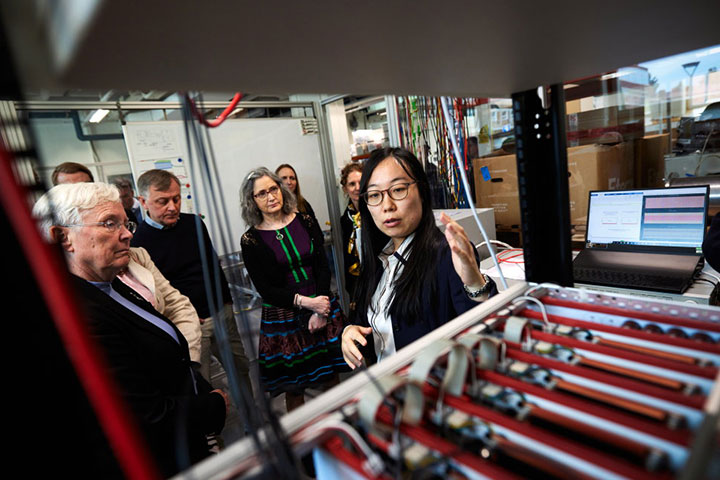 Xu is currently the PI of two Digital Futures research projects; Autonomous coordination and control of smart converters for sustainable power systems and Data-Driven Control and Coordination of Smart Converters for Sustainable Power System Using Deep Reinforcement Learning, paving the way for an increased share of renewable energy in the sustainable power systems of the future.