Mattias Wiggberg and Software Development Academy in Competence Award / Tech Skills finals at Tech Awards Sweden
Congratulations to Digital Futures faculty member Mattias Wiggberg and KTH's Software Development Academy who have been nominated and gone to the finals in the category Competence Award / Tech Skills and Talent Award at the industry gala Tech Awards Sweden, which is arranged by TechSverige ( former IT and Telekomföretagen) and the tech media house IDG. The great news was announced on 18 October on IDG.
Software Development Academy is about re-skilling newcomers with academic backgrounds in a university setting. Fifteen weeks – webinar series – of intensive training and 550 hours of practising programming prepare the candidate to work as a software developer.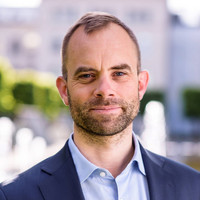 – We're proud and happy to be selected as finalists since the Software Development Academy really is an innovative and inclusive approach coming out of academia. The nomination is a recognition of how the state of the art edtech is key for solving two societal problems: newcomers' integration into the labour market and timely sourcing of IT professionals, says Mattias Wiggberg, member of Digital Futures faculty, Researcher at KTH and Founder SDA/IncluSTEM/Fordonsdalen REACT.
The TechAwards gala takes place on March 22 at Sergel Hub, with awards in six different categories. This year's competence award rewards actors behind solutions and initiatives that strengthen the entire tech sector's access to competence. These are companies and organizations that see the importance of attracting the right people to a sector during an explosive advance. They attract, recruit, develop, retain and contribute to strengthening the entire tech sector's access to the right skills.
The winner takes responsibility for strengthening the industry's attractiveness and works actively to cover the industry's large competence gaps through various activities, such as competence development and lifelong learning. The award rewards work focused on solutions and initiatives to increase the attractiveness of the industry and tech professions, to promote skills development and lifelong learning in tech among a large part of the workforce and to attract and retain under-representing groups in the tech industry.
Tech Awards Sweden is organized by TechSverige – a member organization for companies of all sizes within the tech sector, that wish to join the largest industry network in Sweden in order to promote and further develop the tech market and conditions for tech enterprises, representing about 1 400 member companies that between them have nearly 100 000 employees.