Research means meeting incredible people and working with exciting issues!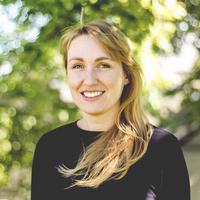 We talked to Jana Tumová, Associate Director Digital Futures and Associate Professor KTH Royal Institute of Technology, EECS, Division of Robotics, Perception and Learning.
Hi Jana, describe your role at Digital Futures?
– I am an Associate Director for mobility and I take care of activities that promote positioning Digital Futures as a leading international research hub. This includes a postdoc program attracting excellent young researchers to our environment, and organization of various seminar series to support scientific networking and knowledge dissemination. We have much more plans to launch next year, so stay tuned!

Your research interests are mainly in formal methods applied in decision making, motion planning, and control of autonomous systems – why did you decide to focus on these topics?
– I originally studied formal methods as a means to increase trust that various systems work as we expect. My passion for autonomous systems, self-driving cars, and robotics came through collaborations during my PhD studies. By applying the powerful theory of formal methods I hope to improve the way autonomous systems act and interact, to make them eventually safely and seamlessly integrated into our lives.
You were on the organising committee and the chair of the Future DigiLeaders* 2019 – and this year you were a panellist in one of the career workshops. What – in your opinion – could young researchers expect from an early academic career?
– Working with exciting issues, meeting incredible people, opportunities for constant development. Freedom to choose and influence very many things both in the long term and day-to-day. And of course, the responsibility and the challenges that come with the freedom — to make the right decisions, learn when to say yes and when to say no, structure one's time. And much more.
You have a young child. Do you think that parenthood impacts – if at all – the way we think about digitalization and do research?
– Of course, it does! For me personally, I started putting more emphasis in my research on questions like "How am I making peoples' lives better? How am I making them safer? How am I making things more available and efficient so that people can spend less time on unsatisfying tasks and more time with their families, friends, and hobbies?"
* Future DigiLeaders is a career workshop for selected female researchers interested in the broad area of digitalization.