Future Digileaders '22 – online event
Future Digileaders is a yearly virtual event organised by Digital Futures, for selected early career researchers interested in the broad area of digitalization who identify as women or are non-binary. The event consists of a career workshop with talks, panels, and sincere discussions. We cover professional development and provide opportunities to meet inspiring role models and network with each other.
Link to Call for application for Future Digileaders 2022
Future Digileaders '22
18 October 2022, 12:00 – 18:30 CEST (UTC+2)
PROGRAM
12:00 – 13:00  Virtual visit – Ericsson Imagine Studio.
Ulrika Jägare, Director Technology & Architecture, introduces global ICT communications leader Ericsson followed by a tour of the Ericsson Imagine Studio.
13:00  Welcome & introductory words
13:15  Keynote talk: "Digital transformation in healthcare; a design perspective" by Professor Maaike Kleinsmann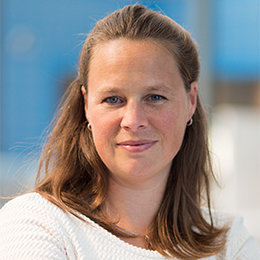 Maaike Kleinsmann, Professor in Design for Digital Transformation at the Faculty of Industrial Design Engineering at TU Delft. Her main research interests are the role of (collaborative) design in digital transformation and its application in the field of healthcare and mobility.
14:00  Break
14:05 Keynote talk: "Women in tech" by Professor Gesche Joost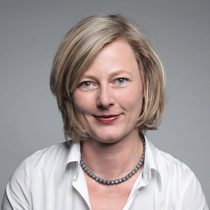 Gesche Joost, Professor of Design Research at the Berlin University of the Arts, is a researcher, founder, political advisor and tech consultant. She focuses her work on digital transformation and its implications on our society both in her research practice and on the policy level.
14:50 Ice-breaking activity
15:00 Panel A: Choosing a career path in academia or industry
Moderator: Jelena Zdravkovic
Panellists: Emma Söderberg, Lisa Prahl Wittberg, Gunnar Wettergren
15:50  Break
16:00  Panel B: Leadership and re-thinking academic life
Moderator: Matilda Larsson
Panellists: Outi Tammisola, Silvia Mastellone, Andrea Eriksson
16:50  Break
17:00  Panel C: Sustainable work-life balance
Moderator: Xioagai Li
Panellists: Soledad Le Clainche Martinez, Dennice Gayme, Teresa Ceratto-Pargman
17:50  Break
18:00  Networking
18:25  Closing
18:30  End of day
The event is a part of Digitalize in Stockholm, an annual conference and meeting place for global thought leaders and rising stars engaged in transformation through digitalization in academia, industry, government, and civil society.
After these events, we expect that the Future Digileaders will:
gain insights into the joys and struggles of becoming and being faculty and awareness of a broad range of career paths and strategies one can choose from
have shaped values and practices that should be promoted in a good research environment
establish new connections to research and industry leaders and a network of international peers
understand the potential of digitalization research in a broader societal context; a peek into different areas of digitalization research, and knowledge about state-of-the-art research challenges and advancements.
Organising Committee
Chair: Sanna Kuoppamäki, KTH Royal Institute of Technology
David Broman, KTH Royal Institute of Technology
Marco Chiesa, KTH Royal Institute of Technology
Seraina Dual, KTH Royal Institute of Technology
Johanna Gavefalk, Digital Futures
Mikaela Hellstrand, KTH Royal Institute of Technology
Matilda Larsson, KTH Royal Institute of Technology
Xioagai Li, KTH Royal Institute of Technology
Sissi Rizko, Digital Futures
Asreen Rostami, RISE Research Institutes of Sweden
Ricardo Vinuesa, KTH Royal Institute of Technology
Jelena Zdravkovic, Stockholm University
Arzu Güneysu Özgür, KTH Royal Institute of Technology
Contact: fsannaku@kth.se
Links from previous years:
Article – Future Digileaders 19 Oct 2021
Article – Future Digileaders 11 Nov 2020