The Future of Digital Assessment in Higher Education: Are we assessing what we value or valuing what we can assess?
Date and time: 21 February 2023, 17:00 – 18:30 CET
Title: The Future of Digital Assessment in Higher Education: Are we assessing what we value or valuing what we can assess?
Where: ONLINE conversation – Zoom
Digital Futures for Education is a new series of conversations and events that bring together key actors from academia, civil society, and the private and public sectors. Its mission is to provide a colloquial space for discussion and reflection on the digital transformation in education and the role of universities in today's complex societies. The goal is also to build a community with key national and international educational actors.
PROGRAM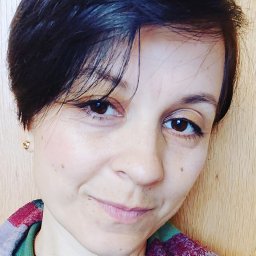 Moderator: Associate Professor Olga Viberg, Digital Futures Faculty, KTH
Speakers:
Barbara Wasson, Professor at Bergen University, Director of the Centre for The Science of Learning and Technology (SLATE), Norway
Zacharias Pardos, Associate Prof. at the UC Berkeley USA and Digital Futures Scholar-in-residence (later in 2023)
René F. Kizilcec, Assistant Prof. and Director Future of Learning Lab, at Cornell University, USA.
Chair: Teresa Cerratto Pargman, Professor, Stockholm University – Associate Director Societal Outreach and Member of Working group Educational Transformation at Digital Futures.
Questions framing the discussion:
What is the role of learning analytics tools in assessment practices in Higher Education (HE)?
What assessment practices are emerging with access to tools such as ChatGPT?
What educational challenges and opportunities with Artificial Intelligence (AI) tools in assessment practices should HE institutions consider addressing?
How are emerging technologies like AI chatbots shaping the future of assessment and knowledge validation in HE?
Links:
Responsible Digital Assessment Futures in Higher Education
https://www.digitalfutures.kth.se/research/seed-projects/responsible-digital-assessment-futures-in-higher-education/
Through Digital Futures for Education, we aim to:
Stimulate an interdisciplinary dialogue across national and international universities to identify social demands and needs locally and globally.
Bring about a well-founded debate on the possibilities of digitalization and data-driven education in Sweden.
Cultivate critical and generative discussions on the ongoing research educational programs and projects at KTH, Stockholm University, and RISE.
Align research goals and agendas in educational technology with everyday sociotechnical practices.
Promote more inclusive conversations on digital transformation in higher education.
We invite you to be part of the conversation on digital transformation in education by suggesting topics and potential speakers to Teresa Cerratto Pargman, Associate Director Outreach, Digital Futures. Please send your suggestion to  tessy@dsv.su.se. Write "Digital Futures Outreach" in the subject of your email.
This event is jointly organized by WASP-ED and Digital Futures