Learning@Scale 2023
Date and time: 20-22 July 2023
Title: Learning@Scale 2023
Where: Panum Institute at the University of Copenhagen, Blegdamsvej 3B, DK-2200 Copenhagen N, Denmark
Link to more information: Learning@Scale2023
This event is co-sponsored by Digital Futures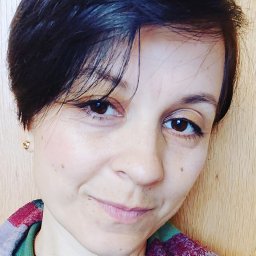 Digital Futures faculty member Olga Viberg is one of the program chairs for the event. Olga Viberg an Associate Professor in Media Technology with a specialization in Technology-Enhanced Learning at KTH Royal Institute of Technology, Sweden. She is part of the Digital Futures Working group Educational Transformation and the PI of the project Responsible Digital Assessment Futures in Higher Education (REFINE).
She has served as the keynote speaker at several prestigious conferences and contributed to the UNESCO policy work on the quality of online education. Viberg's research includes a focus on learning analytics in education, design for learning, self-regulated learning, computer-assisted collaborative learning, large-scale cross-cultural research and responsible use of student data in education, focusing on the issues of privacy and trust. She is an active member of the International Society of Learning Analytics Research and the Nordic Learning Analytics community and served as the main organizer for the Nordic Learning Analytics Institute in 2021 and 2022. She is the chief-in-editor of the Journal of Learning Analytics."
Learning@Scale 2023
The widespread move to online learning during the last few years due to the global pandemic has opened up new opportunities and challenges for the Learning at Scale (L@S) community. These opportunities and challenges relate not only to the educational technologies used but also to the social, organizational and contextual aspects of supporting learners and educators in these dynamic and, nowadays, often multicultural learning environments. How the future of learning at scale will look needs careful consideration from several points of view, including a focus on technological, social, organizational, cultural, and responsible aspects of learning and teaching.
The theme of this year's conference is the learning futures that the L@S community aims to develop and support in the coming decades. Of special interest this year are contributions that examine the design and the deployment of large-scale systems for the future of learning at scale.