Curtain talk: Executable Equations
Date and time: 30 March 2022, 15:00 – 16:00 CEST (UTC +2)
Speaker: Martin Monperrus, KTH Royal Institute of Technology
Title: Executable Equations
Zoom: https://kth-se.zoom.us/j/69560887455
Meeting ID: 695 6088 7455
Password: 755440
Watch the recorded presentation: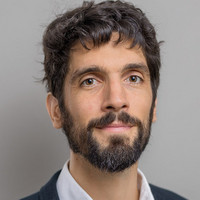 Abstract: In this talk, I'll discuss how we can make equations understandable by a computer. We'll discuss the syntax, usage and implications of executable equations.
Bio: Martin Monperrus is a Professor of Software Technology at KTH Royal Institute of Technology.  He received a PhD from the University of Rennes and a Master's degree from the Compiègne University of Technology. His research lies in the field of software engineering with a current focus on automatic program repair, program hardening and chaos engineering.
The goal of curtain talks is to provide the background and explain the significance of equations for the digital transformation of modern societies.
Link to the profile of Martin Monperrus