Artificial Intelligence (AI) and Machine Learning (ML) – A Legal Orientation
Date and time: 18 May, 15:00 – 16:00 CEST (UTC +2)
Speaker: Stanley Greenstein, Stockholm University
Title: Artificial Intelligence (AI) and Machine Learning (ML) – A Legal Orientation
Zoom: https://kth-se.zoom.us/j/69560887455
Meeting ID: 695 6088 7455
Password: 755440
Watch the recorded presentation here: 
https://www.youtube.com/watch?v=Vkyg1ZObjmc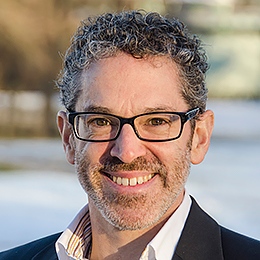 Abstract: While there has for some time now been a large amount of media hype surrounding AI and its benefits for society, it is only relatively recently that the attention of legal regulators has shifted to the potential risks to humans resulting from the increased use of AI and ML technologies within society. The resulting problem for the legal regulator has been how to reap the benefits for society from these technologies while at the same time protect against their risks. The response at the European Union level has been to promote ethics in order to instil trust in these technologies and thereby increase their uptake while at the same time address their associated risks. This presentation will focus on the use of ethical considerations in regulating AI and ML focusing on the European Commission's Ethics Guidelines for Trustworthy AI and also highlight developments on the regulatory horizon.
Bio: Stanley Greenstein (Jur. Dr.) is a Senior Lecturer (Assistant Professor) in Law and Information Technology (IT) at the Department of Law, Stockholm University. He is also a co-worker at the Swedish Law and Informatics Research Institute (IRI). Stanley's main area of interest is the interaction between technology and law. In this regard, his teaching, research and practical participation in project work has centred on the topic of Artificial Intelligence (AI) and its ethical and societal implications. A South African trained lawyer, Stanley has experience of working in a mixed legal jurisdiction made up of both the civil law and common law legal traditions. Stanley is also involved in the Digital Futures initiative, being a member of the "Trust" working group and a Co-PI in the EXTREMUM (Explainable and Ethical Machine Learning for Knowledge Discovery from Medical Data Sources) project.