Industry 4.0 and beyond – towards Industry 5.0 by driving sustainability through digitalization
Objective
In this seed project, we aim to develop a roadmap that is to start from Industry 4.0 (launched in 2011) to reach Industry 5.0 with a forward-looking agenda with 2030 as a target. The specific aim is to develop the Roadmap for Industry 5.0 and beyond which drives sustainability. The main objectives of the project include, 
To put a specific emphasis to understand how synergies can be obtained among the many related efforts at KTH and with partners, and in collaboration between KTH and its strategic partners.

To find out how current research at KTH is responding to the new requirements and what future research themes are proposed with a 5 years perspective?

 

Engage industry and stakeholder interaction through workshops and establish collaboration for national and international projects (industrial and research projects) in the direction of the roadmap.
The scope of the project is wide and varied. This calls for a diverse network of people working on this project. Therefore, we have put together a strong team with professors, assistant professors, researchers, and post-docs representing two different schools and several departments at KTH. This diverse project team is supported by the Industrial digitalization workgroup and reference group. The results of the project, i.e., the roadmap, will enable both industries as well as academia in guiding toward Industry 5.0. This pioneering research work will also help KTH in enhancing its education and research profiles.
Background
Industry 4.0 has shifted the manufacturing industries greatly towards digitalization. It uses cyber-physical systems to integrate information and communication technologies into production and automation. This has transformed industrial practices greatly but it has lacked focus on social aspects. In addition, industries will have to meet the climate and sustainability targets. Industry 5.0 – or Society 5.0 – aims to address social and sustainability challenges with the help of the integration of physical and virtual spaces that would be achieved by Industry 4.0. Together with technological evolution, the societal characteristics of the social generations have evolved too. Now we put the attention to the industrial transformation from the technology-centric view of Industry 4.0 towards a socio-technical and sustainable view of Industry 5.0.
Crossdisciplinary collaboration
The researchers in the team represent several different departments at the KTH Royal Institute of Technology.
Watch the recorded presentation at Digitalize in Stockholm 2022 event:
Contacts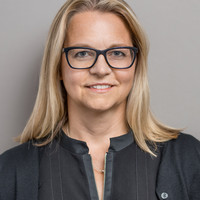 Monica Bellgran
Professor, Sustainable Production Development at KTH, Working group Digitalized Industry, PI of seed project Industry 4.0 and beyond – towards Industry 5.0 by driving sustainability through digitalization, Digital Futures Faculty
+46 8 790 95 01
bellgran@kth.se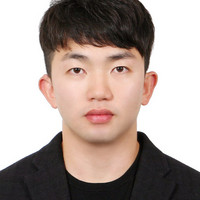 Yongkuk (Jake) Jeong
Assistant Professor, Department of Sustainable Production Development, KTH Royal Institute of Technology, Working group Digitalized Industry, Co-PI of seed project Industry 4.0 and beyond – towards Industry 5.0 by driving sustainability through digitalization, Digital Futures Faculty
+46 73 940 35 93
yongkuk@kth.se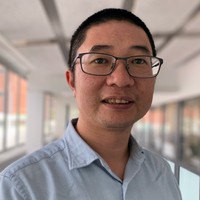 Wangzhong Mu
Researcher at the Unit of Structures at the ITM school at KTH, Co-PI of seed project Industry 4.0 and beyond – towards Industry 5.0 by driving sustainability through digitalization, Digital Futures Faculty
+46 8 790 83 83
wmu@kth.se