Shelly Levy-Tzedek
Scholar in residence August 2023
Shelly Levy-Tzedek is an associate professor and the director of the Cognition, Aging & Rehabilitation Laboratory at Ben Gurion University. She completed her undergraduate studies summa cum laude at UC Berkeley, where she won the Bioengineering departmental citation medal. At the Massachusetts Institute of Technology (MIT), she completed her M.S. and PhD degrees as an MIT Presidential Fellow and a Howard Hughes Medical Institute fellow in the Biomedical Engineering department.
She was chosen as one of Israel's most promising 40-under-40 by The Marker Magazine for 2016, has won several awards for excellence in research, and spent several months as a guest professor at the University of Freiburg in Germany as part of the EU-funded Marie S. Curie Fellowship Program of Horizon 2020.
She takes a multi-disciplinary approach to her studies, in which her lab team studies the various ways in which interaction with social robots can help users (e.g., to perform rehabilitation exercises, reduce pain, or perform cognitive training).
Link to Shelly Levy-Tzedek's webpage
Contact: shelly@bgu.ac.il
Host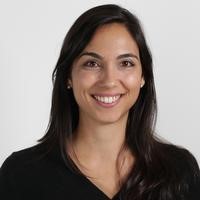 Iolanda Leite
Associate Professor, Department of Robotics, Perception and Learning at KTH, Working group Learn, PI of research project Advanced Adaptive Intelligent Systems (AAIS), Supervisor for Postdoc project Designing Gamified Robot-Enhanced Interventions for Children with Neurodevelopmental Disorders, Supervisor for postdoc project On The Feminist Design of Social Robots and Designing Robots For Young People, With Young People, Digital Futures Faculty
iolanda@kth.se