Engineering biodegradable components for packaging digitalization
Objective
The project aims to develop biodegradable recording platforms for digital technologies that capture biological signals and safely integrate them into life and the environment. This project develops the first example of a biodegradable technology that degrade after disposal by the action of specific enzymes. To reach such a goal, we pursue an interdisciplinary approach combining expertise in materials chemistry and rational polymer design, organic electronics (device fabrication), and biology (biodegradation and toxicity).
Background
As electronics become increasingly integrated into our daily lives, there is a growing demand for technologies that decompose after a period of stable operation without leaving a permanent mark (transience). For consumer electronics, such as digital packaging, biodegradable solutions are set to contribute towards the Swedish and EU goal of reducing waste and promoting greener technologies by 2030. A key challenge is to develop components combining stable operation in environmental conditions (humidity, pH, etc.) and safe biodegradation into non-toxic products.
Cross-disciplinary collaboration
The researchers in the team represent the Department of Engineering Mechanics at KTH SCI and the Department of Fibre and Polymer Technology at KTH CBH.
Watch the recorded presentation at Digitalize in Stockholm 2022 event:
Contacts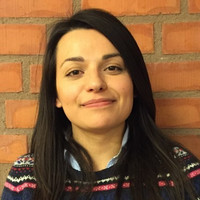 Tiziana Fuoco
Associate Professor at Uppsala University, former Co-PI of project Engineering biodegradable components for packaging digitalisation
tiziana.fuoco@kemi.uu.se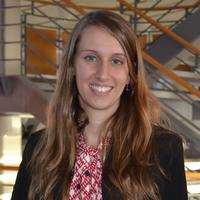 Erica Zeglio
Researcher, Engineering Mechanics at KTH School of Engineering Sciences in Chemistry, Biotechnology and Health (CBH), Co-PI of project Engineering biodegradable components for packaging digitalisation, Digital Futures Faculty
+46 73 043 20 45
zeglio@kth.se