Digital twins of human neuromusculoskeletal system: A new paradigm of personalized medicine in neuro-rehabilitation
Objective
The project aims to develop the digital twins of the personalized human neuromusculoskeletal system by integrating the latest developments in personalized neuromusculoskeletal modelling, innovative biomass-based printable electronics, and simultaneous 3D ultrasound imaging. The breakthrough feature of integrating ultrasound transparent electrodes (Ultrasonic electrodes) into the digital twins' framework opens a new window in real-time monitoring and supervision in personalized rehabilitation.
Background
It is estimated that 15% of the world population live with one or more disabling conditions, and more than 26% of those over 60 years of age. Impaired motor function is one of the major disabilities in which persons may lose their ability to perform daily activities and experience reductions in health-related quality of life. The management of complex disability largely relies on rehabilitation. In clinical practice, the supervision and the evaluation of a rehabilitation motion pattern remain a medical and engineering challenge due to the lack of biofeedback information about the effect of the rehabilitation motion on the individual human biological tissues and structures.
Crossdisciplinary collaboration
The researchers in the team represent the Department of Engineering Mechanics at KTH SCI and the Department of Fibre and Polymer Technology at KTH CBH.
Watch the recorded presentation at Digitalize in Stockholm 2022 event:
Contacts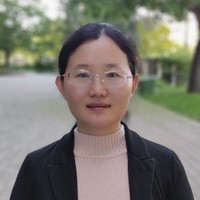 Yuanyuan Li
Assistant Professor at KTH, Co-PI of project Digital twins of human neuromusculoskeletal system: A new paradigm of personalised medicin in neuro-rehabilitation, Digital Futures Faculty
yua@kth.se
Ruoli Wang
Assistant Professor at KTH, Co-PI of project Digital twins of human neuromusculoskeletal system: A new paradigm of personalised medicin in neuro-rehabilitation, Digital Futures Faculty
+46 8 790 68 01
ruoli@kth.se