Secure IoT App Platform
About the project
IoT apps are an increasingly popular means for users to manage their digital lives, as they allow connections between online services (such as Google), Internet-connected devices (such as smart homes), and social networks (such as Facebook) otherwise impossible. "Save new photos you're tagged in on Facebook to Dropbox" is an example of such an app.
Billions of users entrust these apps with sensitive data such as location, photos, or health information, making them a target to attackers. Previous research has shown that app makers can craft malicious apps to exfiltrate the user's data.
This project aims to provide a (prototype for a) secure IoT app platform, first, by using a language designed with security in mind – WebAssembly, and second, by developing novel methods to ensure user data confidentiality.
About the Digital Futures Postdoc Fellow
Iulia Bastys did her doctoral studies at the Chalmers University of Technology, Department of Computer Science and Engineering. She defended her thesis in February 2022. During her research, she was focusing on language-based security and information flow control techniques for securing IoT and low-level applications. Previously, Iulia Bastys received an M.Sc. in Computer Science from the University of Saarland, Germany, in 2016.
Main supervisor
Musard Balliu, Associate Professor, School of Electrical Engineering & Computer Science at KTH
Co-supervisor
Shahid Raza, Director of Cybersecurity Unit at RISE
Contacts
Iulia Bastys
Digital Futures Postdoctoral Fellow, Postdoc project: Secure IoT App Platform
+46 73 343 0251
bastys@chalmers.se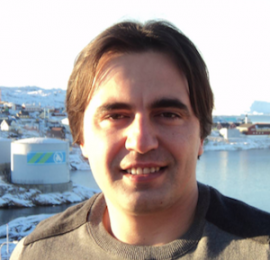 Musard Balliu
Associate Professor, School of Electrical Engineering & Computer Science at KTH, PI of Research project SOS: Empowering User Control over Sensitive IoT Data, Supervisor for Postdoc project Secure IoT App Platform, Digital Futures Faculty
+46 8 790 68 22
musard@kth.se
Shahid Raza
Director of Cybersecurity Unit at RISE, Associate Professor (Docent) at Uppsala University, Working group Trust, Co-Supervisor for Postdoc project Gender inclusive cyber security, Co-Supervisor for Postdoc project Secure IoT App Platform, Digital Futures Faculty
+46 10 228 43 96
shahid.raza@ri.se