Deep Wetlands
March 2022 – December 2023
Objective
In the Deep Wetlands project, we are developing a machine learning platform to monitor water extent changes in wetlands by integrating multiple data sources from satellite images, altimetry radars, and other space sensors. Wetlands are vital ecosystems for the functioning of the Earth system and necessary to achieve sustainable development. Water availability determines whether wetlands can thrive and deliver services to humans. However, thick vegetation mostly covers water changes, impairing their remote detection from space. Wetlands are disappearing rapidly; approximately 70% have been lost in the last 120 years.
Despite the danger that wetlands are currently facing, there is no global high-resolution assessment of wetland changes. This limits the in-depth and temporal analysis of wetlands from space. Changes in wetlands are unnoticed as most space-based technologies cannot fully account for water below vegetation and are limited to large water bodies. Our grand challenge is quantifying the wetland surface area changes on existing wetlands.
About the Digital Futures Postdoc Fellow
Francisco J. Peña is a postdoctoral researcher working in the field of artificial intelligence and remote sensing. He works jointly at the Software and Computer Systems (SCS) division of KTH Royal Institute of Technology and the Department of Physical Geography of Stockholm University in Sweden. Francisco is also a member of the Distributed Computing at KTH (DC@KTH). Before that, he was a postdoctoral researcher at University College Dublin (2018-2020). He obtained his PhD from University College Cork in June 2019.
His research interests include:
Natural Language Processing
Computer Vision
Deep Learning
Recommender Systems
Remote Sensing
Main supervisor
Fernando Jaramillo, Assistant Professor at Stockholm University, Digital Futures Faculty
Co-supervisor
Amir Payberah, Assistant Professor, Division of Software and Computer Science at KTH, Digital Futures Faculty
Watch the recorded presentation at Digitalize in Stockholm 2022 event:
Contacts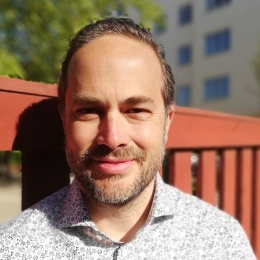 Fernando Jaramillo
Assistant Professor at SU, Digital Futures Faculty
08-16 47 71
fernando.jaramillo@natgeo.su.se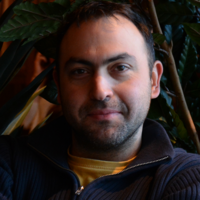 Amir Payberah
Assistant Professor, Division of Software and Computer Science at KTH, Digital Futures Faculty
+46 72 554 40 11
payberah@kth.se