Digitalisation and Educational Transformation: Empowering Students and Teachers with Cognitive Disabilities
Objective
This project explores the transformation of education by working with and learning from students and teachers with cognitive disabilities. It is part of a larger endeavour to understand how education is empowering and taking in the experience of diverse people. We focus on the digitalisation of education and how digital tools can be better used to respond to the experience and needs of students and teachers with cognitive disabilities. Implemented as an action research project, the project's aim is two-fold: 1) Research-informed changes to higher education for greater inclusivity and 2) knowledge of this process and the experiences of those involved. We will conduct focus group meetings and "shadow" students and teachers with cognitive disabilities to learn about their experiences and needs and collect ideas for change.
Background
About 10% of the students at KTH, and about 33% of the students getting support from the student support administration, are registered as having cognitive impairments such as dyslexia, autism or ADHD. More students are assumed to have "lived experience" of cognitive impairments. While there is quite some research on students, we know little about teachers with cognitive impairments. In light of the great sustainability challenges we face, education is transforming to become more relevant for sustainability. Equality and high-quality education for all our sustainability goals. More so, education has a great potential to promote just societal transformation if it becomes a space in which diverse people can participate and are valued.
Crossdisciplinary collaboration
The project spans research in education and human-computer interaction at KTH. Further, several organisations at KTH participate in the collaboration (administration, student union, equal opportunity and sustainability office) and the organisation "Begripsam" in Stockholm. Through different channels, we will invite all students and teachers to participate in the project, especially those with lived experiences of cognitive impairment, to develop future education for all. PI Jan Gulliksen focuses on education and research for usability and accessibility, User-centred systems design, digitalization and digital work environments. Co-PI Anne-Kathrin Peters focuses on education for sustainability, especially equality, diversity, and justice. 
Watch the recorded presentation at Digitalize in Stockholm 2022 event:
Contacts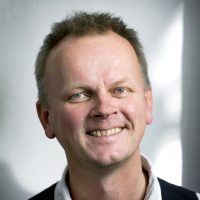 Jan Gulliksen
Professor, Division of Media Technology and Interaction Design, Vice President for Digitalization at KTH, Strategic Research Committee, Vice Chair Working group Educational Transformation, PI of research project Digitalisation and Educational Transformation: Empowering Students and Teachers with Cognitive Disabilities, Digital Futures Faculty
+46 73 037 39 30
gulliksen@kth.se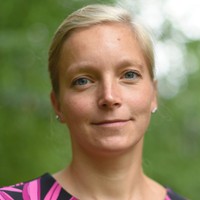 Anne-Kathrin Peters
Associate Professor in Technology Education at the ITM School, Co-PI of research project Digitalisation and Educational Transformation: Empowering Students and Teachers with Cognitive Disabilities, Digital Futures Faculty
akpeters@kth.se
Masood Rangraz
Industrial Engineering & Management (ITM) school (KTH Royal Institute of Technology), Postdoc of research project Digitalisation and Educational Transformation: Empowering Students and Teachers with Cognitive Disabilities
rangraz@kth.se