Miking Workshop 2022 – coding, hands-on tutorials and robot charades
On Wednesday, 14 December, KTH and industry participants gathered for the Miking Workshop 2022. It was a free-of-charge hybrid event with around 50 registered participants. The program included learning how to code with the Miking core language and how to create your own domain-specific language using the framework. There were interesting hands-on tutorials, technical talks, and research talks.
The workshop was a highly interactive event with many demos and informal discussions. During lunch, the participants also enjoyed a surprise event: a four-legged robot performing charades, where participants tried to guess what it was doing.
– The robot is an experimental research platform developed in my research group that showcases examples of cyber-physical systems that the Miking framework can power in the future, says David Broman, the event's main organizer. Broman is a professor at the Division of Software and Computer Systems at KTH and Digital Futures Associate Director Faculty.
The software framework has, however, many application areas.
– We are, for instance, developing a new domain-specific modeling language for evolutionary biology based on the Miking framework, a collaboration between researchers from KTH and the Swedish Museum of Natural History, says Broman.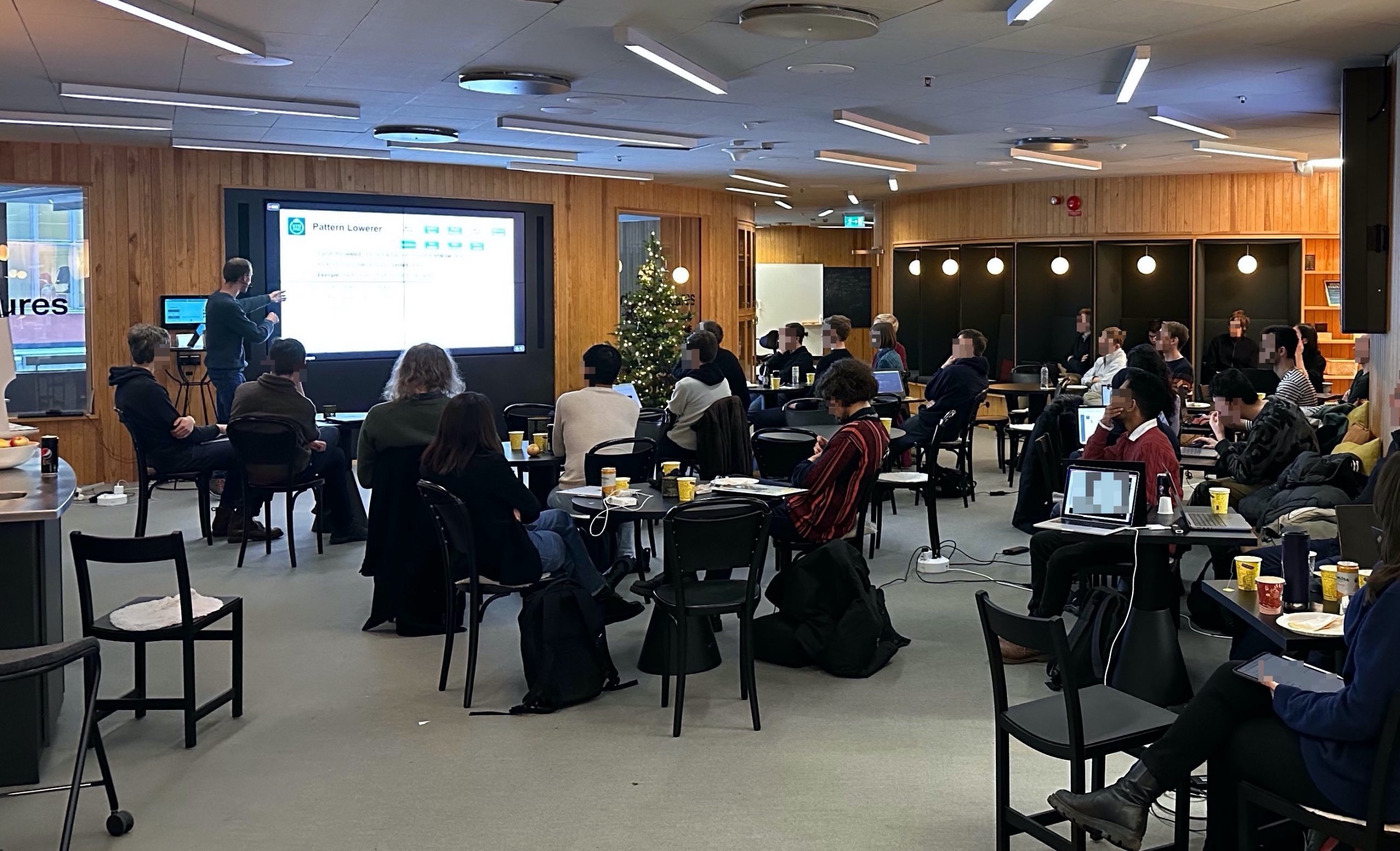 Miking is an open-source project developed at KTH Royal Institute of Technology – now released officially for the first time. The framework is a meta-language system for creating domain-specific languages and tools – an open-source effort currently in Beta status. The vision is that Miking will become the leading environment for the rapid and efficient development of domain-specific languages.
– The workshop seems to have been very appreciated, and we plan to make this a yearly event, where we showcase the latest development within the open-source project, hopefully inspiring more people to get involved, says David.
The workshop was organized together with Digital Futures. Several organizations have been funding research projects related to the Miking framework, including the Swedish research council (VR), the Swedish Foundation for Strategic Research (SSF), Vinnova, and Wallenberg AI, Autonomous Systems and Software Program (WASP).
Link to more information about the event: https://miking.org/workshop-2022
Link to the main page for the open-source framework: https://miking.org/